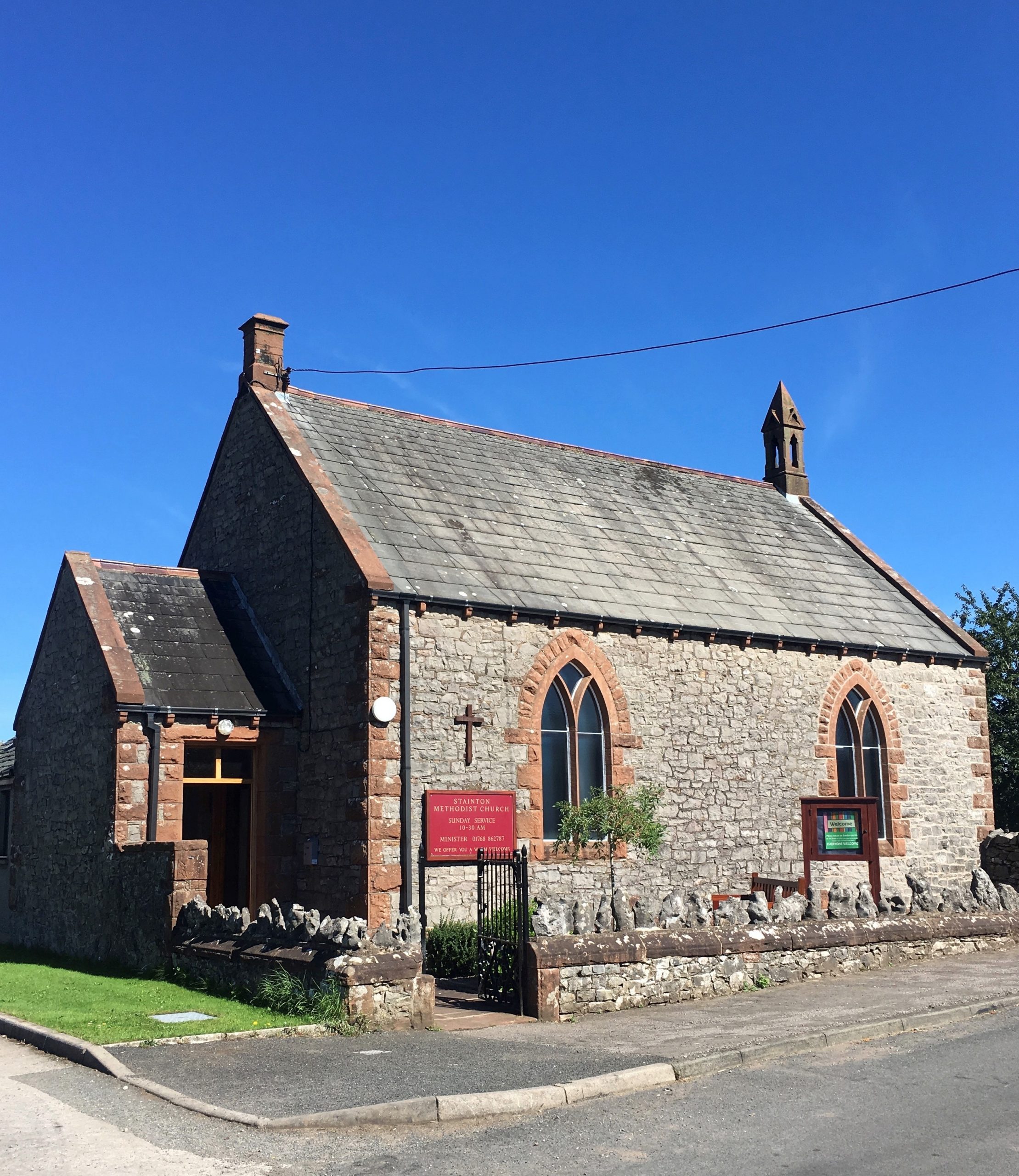 Making the love of Jesus known in and around Stainton
Stainton Methodist Church is committed to sharing God's love in the village of Stainton and its surrounding areas, and to growing in God's love.
We seek to do this through our worship; teaching; fellowship; offering generous inclusive hospitality; and reaching out to our community in loving actions that share God's love.
We are a small church with a congregation of around 25 with a weekly traditional worship service (an informal service on the 3 rd Sunday of the month). Communion is held approximately once a month. We also hold a monthly bible study – please enquire for details, and a monthly coffee morning.
In addition, we do lots with our local community in Stainton. We hold a Messy Church in the Village hall every month, and participate in hosting the 'café' at the monthly farmers market.
Once a month, some of our members are involved in an ecumenical Café
Church service at the local school – seeking to engage families from our
community who are not necessarily regular 'church-goers'.
Sundays at 10:30am
Except for the last Sunday in the month when there is a Café church at 4pm
- ALL ARE WELCOME! -